Need Lodging for the World Cup?
Need a Place to Spend the Summer? Just Want to Travel , Have Fun & Meet New
People?





Come Stay with us as a house guest!




We are Americans living in Germany in a beautiful town called St Leon-Rot. It's just outside of Heidelberg
& Mannheim and about 65-75K South of Frankfurt which equates to about a 25 minute train ride into the heart of
Frankfurt's city center!



We are regular, down to earth people and wish for you to be the same.



We have 3 children, a dog and I smoke, so if you are allergic to any or all of the above, please look elsewhere. Sorry.





Options for your stay with us:



Quaint Log Cabin: It sits in our large back yard. It has electricity but no running water. You would need to come into the house for use of kitchen and bathroom facilities.
Made up as sleeping quarters only and will be able to sleep up to four people. The rate is
40 Euro per person per night. You
may be sharing this cabin with other tenants. Sort of like a hostile. This is
the Cabin pictured below...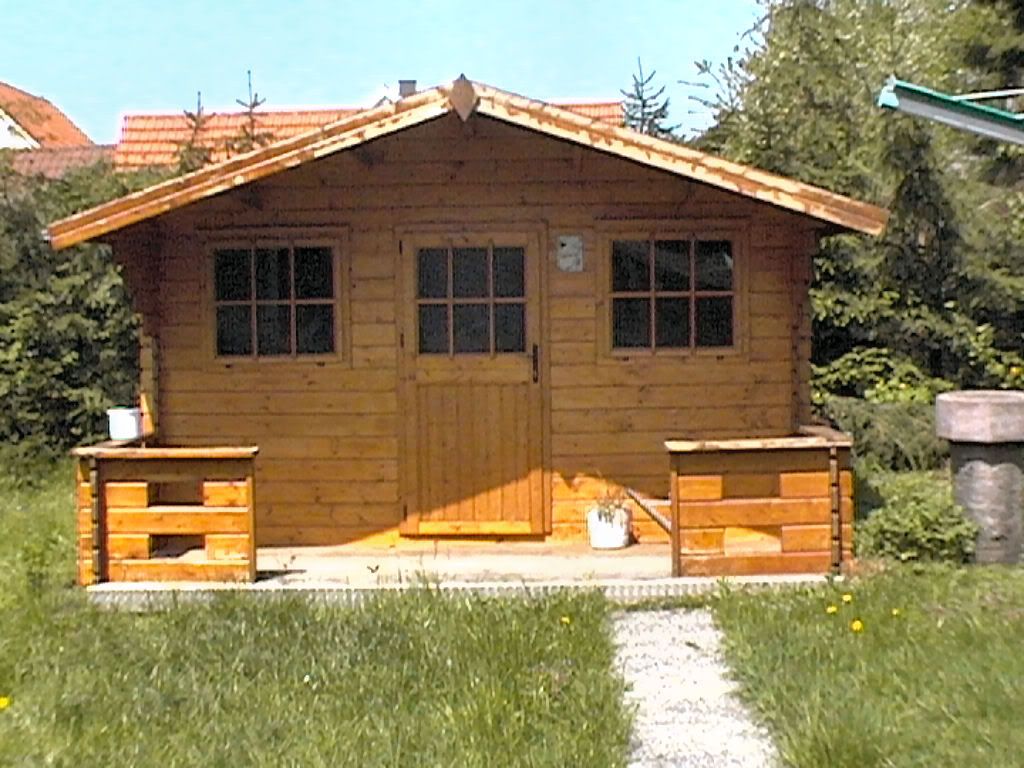 Second option is a room inside our home. We have two available although dates are already booked throughout the month
of June due to the World Cup so let me know soonest what dates you need to see if they are still available for your stay. Rate for those rooms are
80 Euro per night. (100 Euro for
double occupancy) Pics are shown on listing.


Monthly Rentals:
Renting a Room from the
house:
Rent = 750 Euro per month (900 double occupancy)
Renting a sleeping space
in the Log Cabin:
Rent = 400 Euro per person per month
Private
Kitchen and Utilities are included,
your phone bill is not.




Second "guest kitchen" available for your use to cook your own meals.
Internet access, Large grassy backyard, Patio, Easily accessible to train
& bus station and you can reach any German city with ease from our town!
Actually, you can reach any major city in all of Europe from here so take
advantage of your stay with us and hit the road traveling!

Shops, pubs and restaurants all within walking distance from our home so you can
get drunk and stumble home without worries.
We can help you get around and show you the ropes if you are unfamiliar with the way things work around these parts too.
Payment Policies:






I DO NOT ACCEPT CHECKS OR MONEY ORDERS OR WESTERN UNION.




Unfortunately, this is an untrusting world and I have been scammed quite a bit since I have a general faith in humanity so the only form of payment acceptable is

Credit
Card payment through PAYPAL or payment through Paypal via paypal balance or
paypal bank transfer.
This is a safe and secure way to transfer money and
protects both parties from fraudulent transactions. If you are unfamiliar with
paypal, please click the logo to sign up and to review
their policies.
It's simple to use and so quick and easy to set up an account to send
& receive money. I will require a 25% non refundable deposit to reserve the room for you.
Remainder of balance is due within one week of your arrival via paypal payment
as well.

When contacting
me, please let me know the dates you will be needing the room/rooms and the
number of people that will be coming.


Let me know if you will renting a car or
be traveling via train so I may assist you in your traveling needs if need be.
Time is running out to
find nice lodging at reasonable rates for the World Cup so drop me a line quickly if you are ready
to set something up.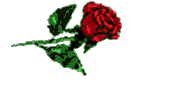 Looking Forward to Making
Some Great New Friends From Around the World!





To reach me from anywhere other than Germany,
dial...011-49-6227-549-531
Within Germany, dial
06227-549-531
Oh, this is me, although I have put on some weight since
then... Hey, no fat jokes allowed! LOL (unless I'm the one making them...)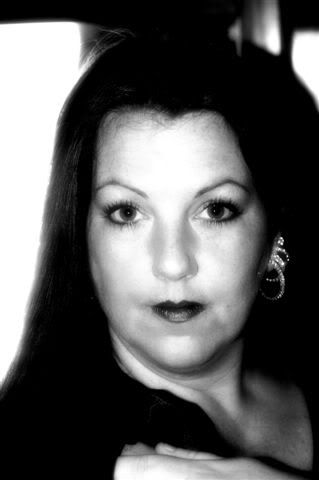 And here is my family...

My Husband Stephen,

And my three crumb snatchers, Koty, Tory and
Julia. Their ages now are 13, 9 & 7.






Warning to other land
lords and guest house owners.
The following is a scam!
I've been getting many
emails from people wishing to come stay long term and claiming to be out of town
and having their Boss pay for their stay here via company check. They want to pay
top dollar all up front before even coming to check the place out and give great
personal details about their lives. They want your address and bank info blah
blah blah. Don't fall for it no matter how sincere or desperate they seem. Use
credit card payments through paypal. It's safe for everyone concerned. No one can get screwed either way.
http://www.holiday-home-finder.com/members/americana-bed-and-breakfast/index.html